If you haven't tried the pastries from Tai Cheong Bakery Singapore, now is the time to do so as there is no queue even during peak hours. 🙂
Having my Hong Kong egg tart tea break now really brings back some fond holiday memories.
The classic egg tart is one of the must-eats when visiting Hong Kong besides egg waffles (雞蛋仔), pineapple bun (菠蘿包), steamed milk pudding (雙皮燉奶), fishballs (魚蛋), roast goose, stinky tofu and many more.
Catching the travel bug again while thinking about the food in Hong Kong. Maybe it's time for me to revisit Hong Kong soon as I have some readers writing to me to ask if I will be rolling out any Hong Kong travel and food series. 😄 Haven't decided on my next food destination but will update once I have some concrete plans. 😉
Wanna eat some tarts from Tai Cheong Bakery Singapore?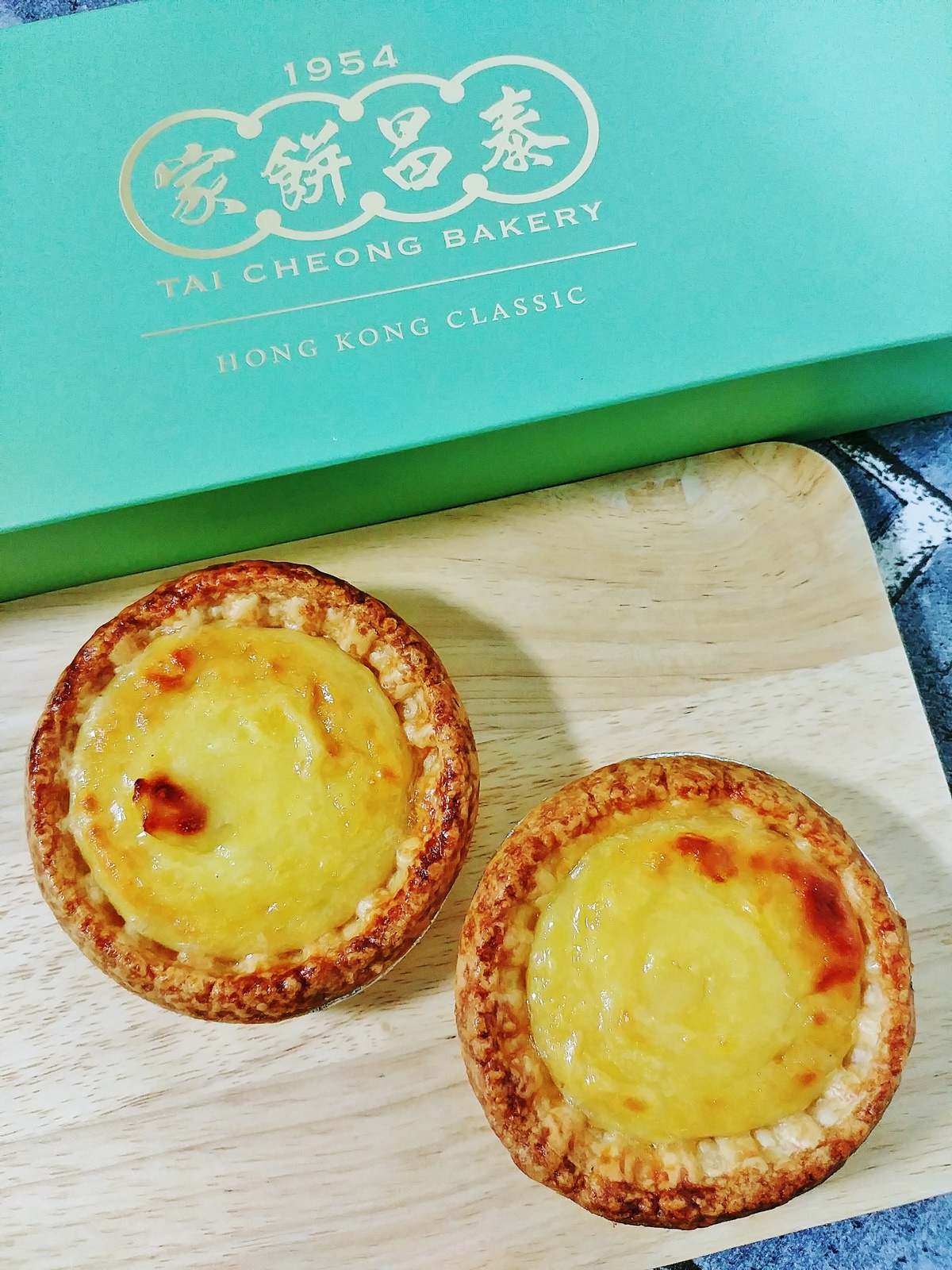 These were Durian & Cheese Tarts ($3.60 each) which had a slightly salty tart crust. Just putting my nose close to the tart was an enjoyment because I could get a lovely aroma of durian. And indeed, the filling did not disappoint. It was slightly creamy (from that cream cheese) and it had an intense durian flavour that reminded me of dodol durian.
Couldn't really make out the cheese in the filling as the durian was overpowering but it wasn't a big deal because this was a darn good durian tart. Definitely legit with all that D24 durian flesh and fibres in it. 😄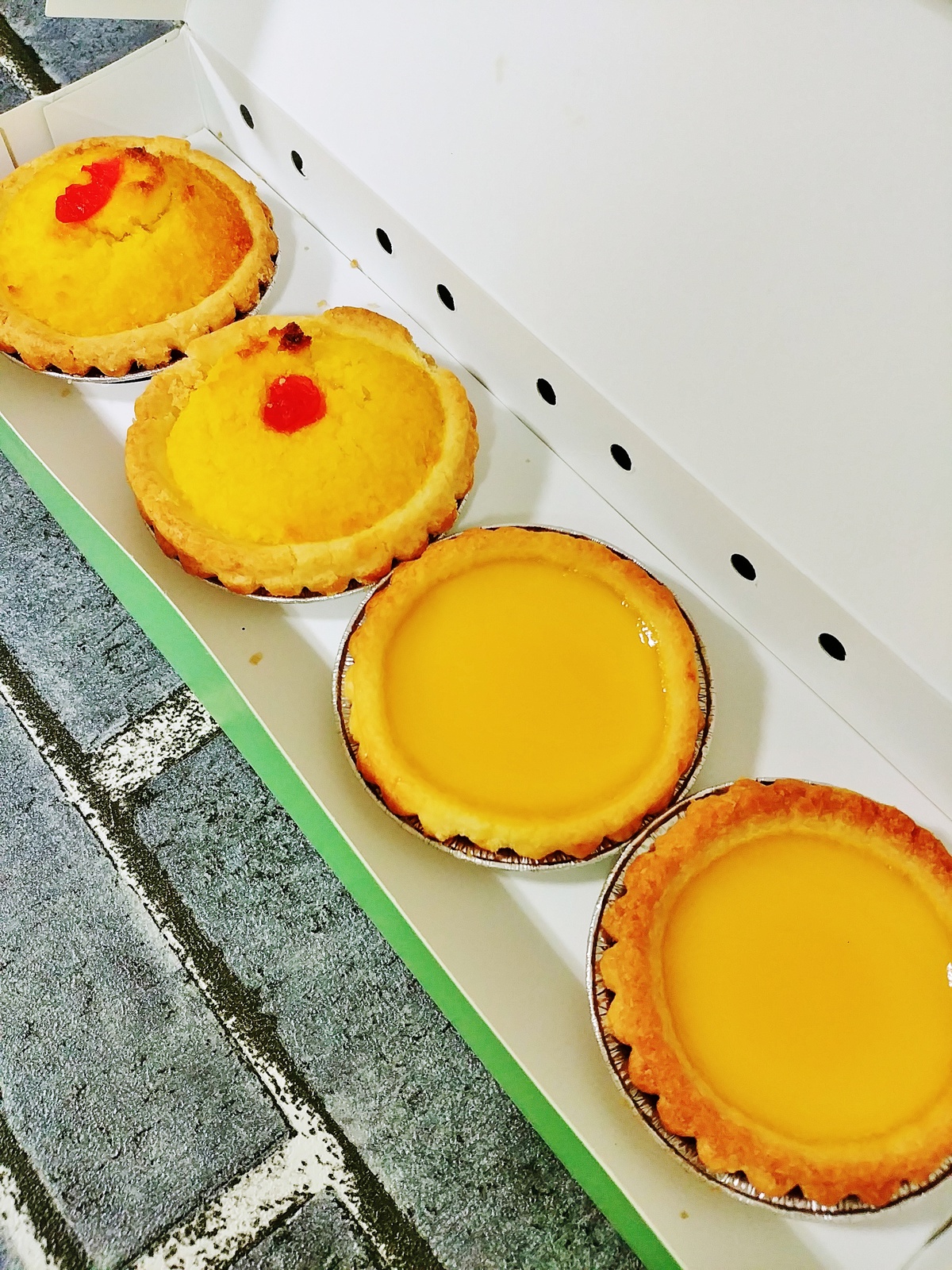 And packed in a box of 4 were these Egg Tarts (bottom) and Coconut Tarts (top).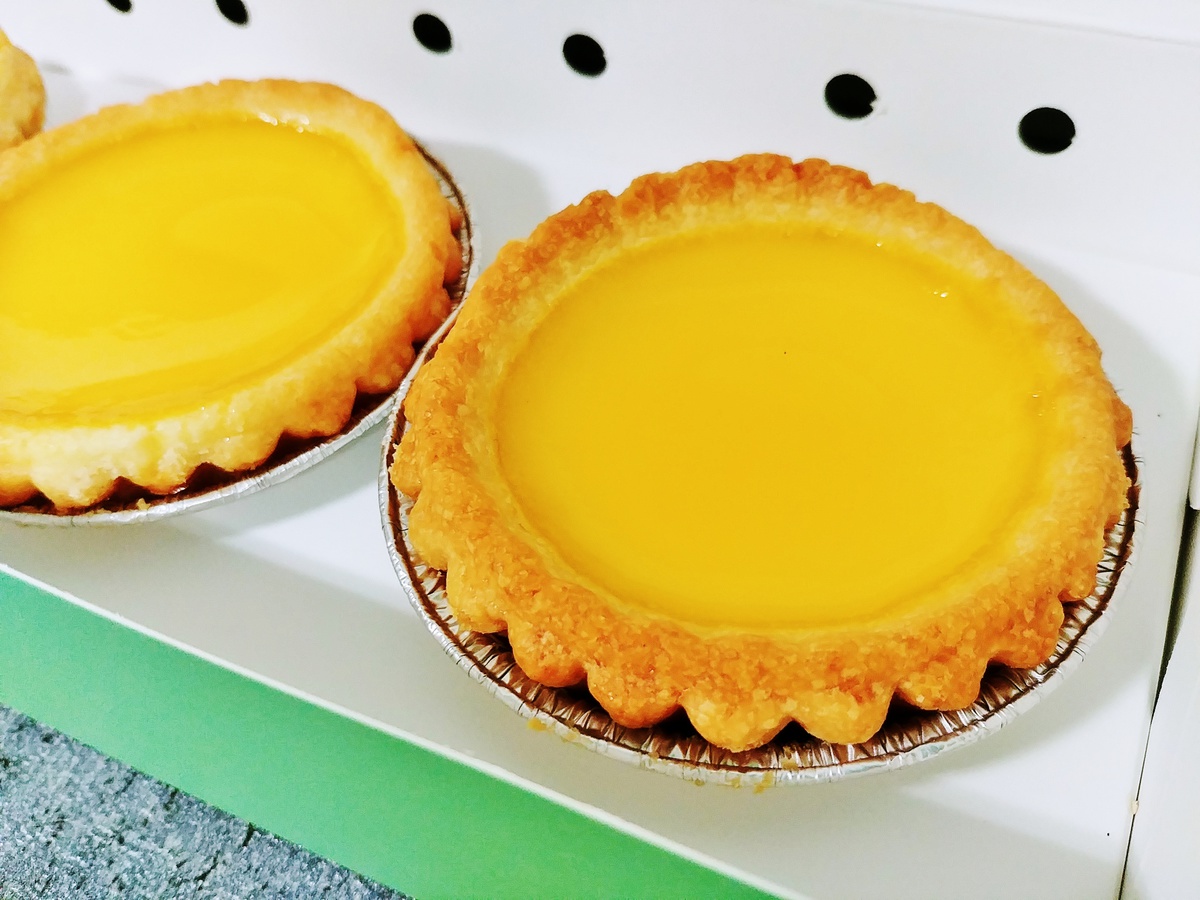 The Egg Tart ($1.90 each) crust tasted like a fresh cookie or shortbread. Very buttery flavour but not overly oily or rich. The custard filling was more on the firm side i.e. not very wobbly. Wasn't too sweet but didn't have much of an eggy flavour either.
Kinda disappointing as I remembered the egg tarts I had at their outlet in Hong Kong were way better – at least more eggy than this.
Seems like my all-time favourite egg tarts from Tong Heng Confectionery in Chinatown are still the best.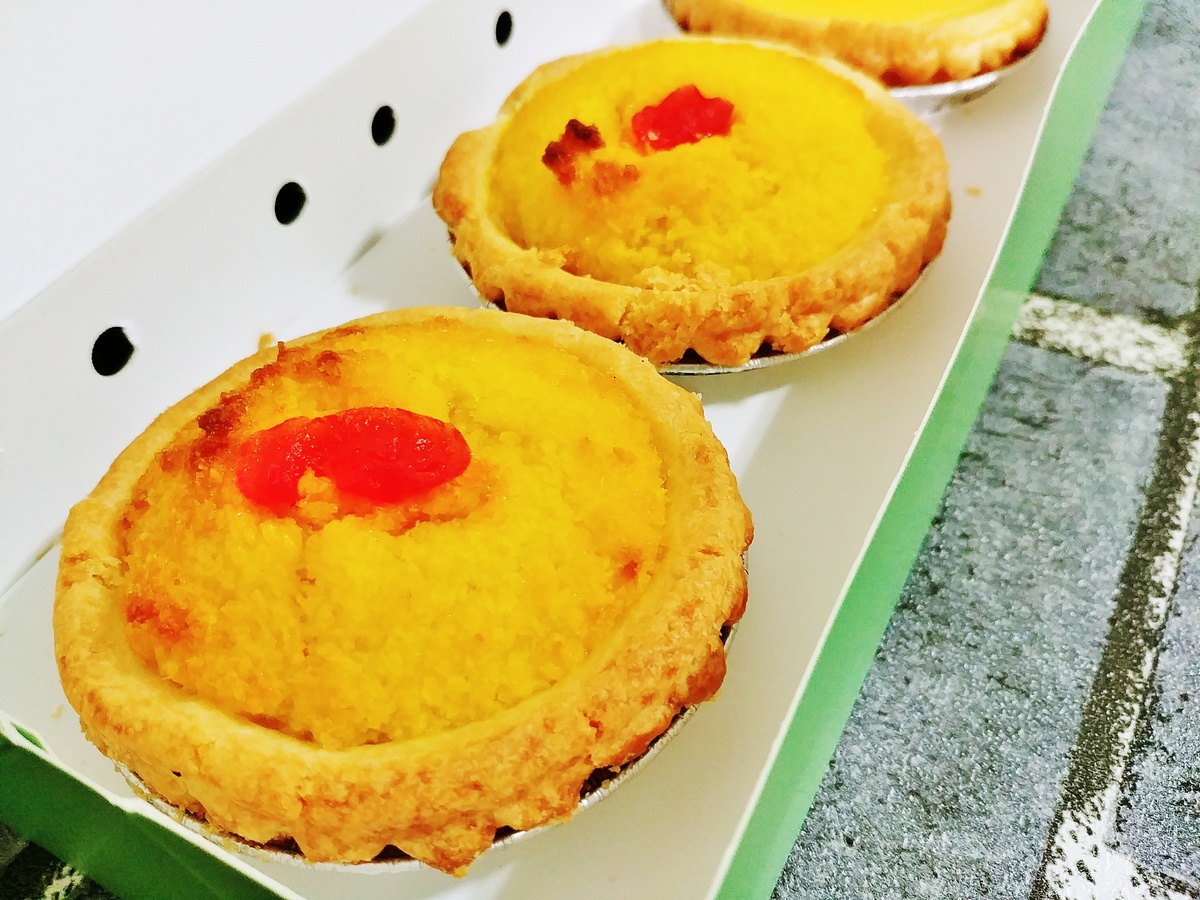 The coconut tart was a common pastry that we could easily get from many local bakeries here in the 80s but I was never that crazy about it. Granny loved them even though she never did like sweet stuffs that much.
When I saw these Coconut Tarts ($2.50 each) at Tai Cheong Bakery, it really brought back childhood memories. Filling was a bit dry but you would get a nice crunch from all that grated coconut. Not overly sweet too which was good. That tart crust was somewhat different too – it was softer and more moist. Overall, better than I expected. In fact, I wouldn't mind having it again.
Kept the extra tarts in the fridge till next day and ate them without warming them up. The tart crusts were still somewhat crispy. I thought the durian tart tasted richer and the coconut one was sweeter. Enjoyed both. Unfortunately, the egg tart just wasn't that inspiring so I guess I wouldn't be getting that again next time.
While I did like the Durian & Cheese Tart and Coconut Tart, somehow I felt these tarts (particularly the egg tart) from Tai Cheong Bakery Singapore had still fallen short of expectations. After having tried the ones from Tai Cheong Bakery Hong Kong previously, there is bound to be comparison. Just like how I think Hokkaido Baked Cheese Tart at Avenue K, Kuala Lumpur is better than their outlets in JB and Singapore, haha. Different bakers, different standards. 😐
If you're visiting Hong Kong any time soon, do check out one of their outlets there and get some of their pastries to try. Maybe the fact that you're in Hong Kong itself contributes to the whole experience of eating Hong Kong-style pastries and hence makes everything better. We love the branch at Lyndhurst Terrace, Central that is just a 8-minute walk from Central MTR Station (中環站). Not to be missed! 👍🏼👍🏼
Tai Cheong Bakery Singapore
Tai Cheong Bakery Singapore
Takashimaya Shopping Centre #B208-5 (Food Hall)
391A Orchard Road
Singapore 238873
10.00am to 10.00pm daily
Telephone
+65 8223 1954
Facebook page